How Online Bill Paying Can Save You Money
January 13, 2022

Online bill paying allows you to view, schedule, and pay your bills right from your computer or phone. Learn more about what online bill pay is, how it works, and its pros and cons.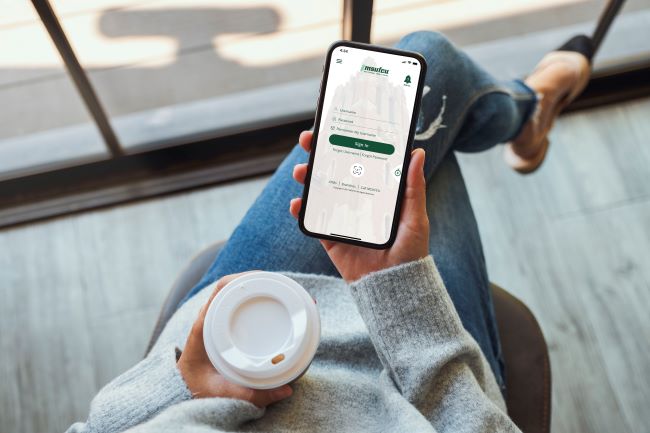 Financial institutions and bill-pay services partner to offer this service to allow you to pay your bills without writing checks. Most online bill pay options are linked to a checking account and offer three payment types:
Immediate one-time payments

Future one-time payments

Recurring payments
Many financial institutions offer online bill pay as a part of their online services. However, some may charge an additional fee to use the service.
One advantage of online bill pay is that it automates your payments. Bills that are the same amount each month, like your mortgage, rent, or car payment, can be scheduled as a recurring payment.
Scheduling payments in advance can help you avoid late or missed payments, even for bill amounts that vary from month to month.
In addition, online bill pay can help you consolidate your payments into one place. You can log in to your online banking portal and pay all of your bills instead of having to visit separate websites for each of them.
Set time aside to pay bills
One potential drawback of using online bill pay is that you may forget to schedule payments. Avoid late or missed payments by setting aside time each week to log in to your online account and manage your upcoming bills.
Also, make sure there are enough funds in your checking account to cover the payments. If there are insufficient funds, use your financial institution's mobile app to transfer funds, or enroll in overdraft protection to cover the payment. Using overdraft protection could result in a fee being charged to your account.
Setting up online bill pay with your financial institution is a quick and easy process. Simply log in to your online portal and navigate to the "Bill Pay" tab.
Next, you'll need to enter each payee's name and information. Then create payments, including recurring for bills that are the same each month. For all others, you can make an immediate one-time payment or schedule your payment days or weeks in advance.
Using online bill pay is a simple, secure, and easy way to make sure your payments are made on time each month. Look into it today!
Tags: Money Management, Tips and Tricks
---