Fraud Prevention Series: Protect Yourself Online, A Guide to Password Best Practices
June 7, 2022

June is National Internet Safety Month — a great time to evaluate your online safety and take steps to enhance your security.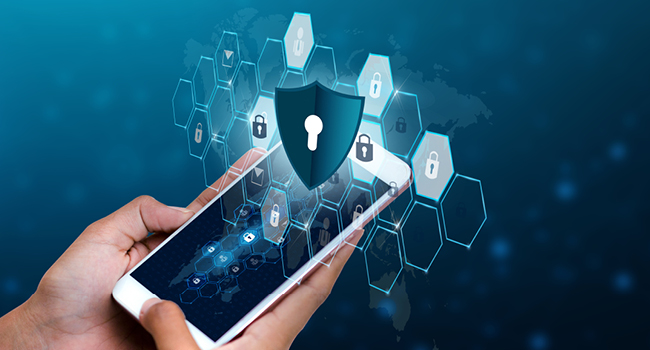 When was the last time you changed your passwords? Passwords can become so familiar, that the same few can stick with you for years. This makes your passwords easy to remember, but can also make them more susceptible to being stolen. If you want to keep your accounts safe, it's important to change your passwords often and follow these best practices when keeping your passwords up to date.
How often should you change your passwords?
It's recommended you update your password at least once per quarter, or every three months. To help you remember, set a reminder on your phone, computer, or calendar to update your passwords. This will help keep fraudsters from obtaining your password.
These days, many sites will prompt you to update your password once in a while to help you keep your accounts safe. However, not all organizations require password updates or they don't require them as often as they should, so it's important to also keep track yourself.
What makes a good password?
The goal is to make it extremely difficult for a computer to guess your password. Because of this, passwords should be long. According to Wired, your password should be 12-15 characters.
When determining your password, make sure you mix in a healthy amount of uppercase, lowercase, symbols and numbers to make it more difficult to guess. Also try to stay away from common and popular culture phrases or using names and dates that are meaningful to only you. Keeping your password random is the best bet.
MSUFCU has a multitude of features to help increase your account security from browser encryption, to multifactor authentication and fraud alerts and more. Visit msufcu.org/securitycenter to see everything we do to help protect you as well as tips to help you protect yourself.
Tags: Security, Fraud Prevention Series, Tips and Tricks
---