Fraud Prevention Series: Checking Your Credit Report
August 9, 2022

Fraud can happen in a multitude of ways – sometimes you might not even know it happened until after the fact. Knowing what's on your credit report is an important step in keeping track of your finances and making sure you're not affected by fraud.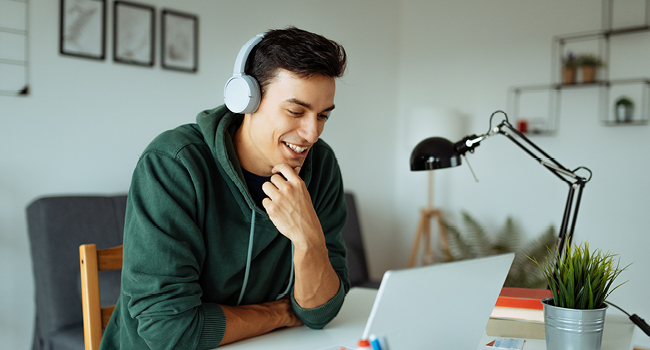 What is a credit report?
A credit report is a record of all of your credit activity including accounts, lines of credit, closed-end loans, and more. This report is generated based on the credit that is open under your name and social security number. It also shows payment history, credit inquiries, public records, and other personal information. These reports help creditors see how you handle your credit and help them determine if and how much you can afford to borrow. Other people that might look at your credit report include employers and landlords. A credit report is important to your overall financial picture.
How often can I check my credit report?
You can obtain a free copy of your credit report from each of the three credit bureaus once per year through annualcreditreport.com. The three versions of your credit report are Equifax, TransUnion, and Experian. You want to check all three of your credit reports each year to ensure the information is correct — you may want to spread out your requests throughout the year so you can keep tabs on your reports all year long.
Annual Credit Report allows you to request your free credit report online, over the phone, or by mail. Visit annualcreditreport.com to learn more.
What should I look for on my credit report?
You should thoroughly check over your credit report to ensure all information is correct. Start by reading through your personal information and verifying your name, social security number, and address. Next, look through your credit history and make sure all of the accounts, loans, lines of credit, and payments are owned by you and that they have recorded all your payment history correctly.
If you see a discrepancy on any of your credit reports, it's important to file a dispute with the business that provided the information and or with the credit reporting agency on which you found the error. Who you file the dispute with determines what will happen next. If you file a dispute with the credit reporting agency, they will use the information you provided to make a decision and update your report accordingly. If you file with the business, they will conduct an investigation, send you the results, and notify the credit reporting agencies of necessary changes.
Another great resource for more information on your rights, credit reports, and disputes, is the Consumer Financial Protection Bureau. As always, we're here to help. Contact us today if you have questions or need more information about your credit report.
Tags: Fraud Prevention Series, Learn About Credit, Security
---