5 Ways to Celebrate Halloween on a Budget
October 6, 2022

Celebrating Halloween doesn't have to cost you. We have 5 tips and tricks to help you keep Halloween festivities under budget.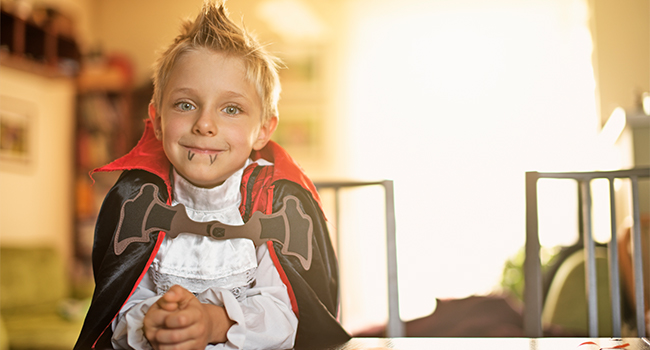 1. Finding Inexpensive Alternatives
Outfits, treats, and decorations can add up around Halloween-time. This year, try starting your search for Halloween essentials at the dollar store or thrift shop. These stores are a great alternative to finding items like trick-or-treat baskets, costume props, and craft supplies for much less.
2. Opt to DIY
Costumes and décor are where a large portion is spent for Halloween. Instead of buying these items, try DIY-ing them! If you choose to make your own costume, take inventory of unique pieces you already have at home. This, along with purchasing an inexpensive prop could lead to a one-of-a-kind Halloween costume.
There are also endless options of how you can DIY festive decorations. Crafting your front lawn into a spooky graveyard or creating unforgettable party favors yourself is an easy and fun way to save money.
3. Utilizing Your Pumpkin
Pumpkin carving is a beloved tradition for many families. But did you know there is more fun to be had with your Jack-O-Lantern? By utilizing all of your pumpkin, you can make the most of what you paid for it. One fun way to do this is by roasting the pumpkin seeds or making your own pumpkin puree for cooking.
4. Attend a Free Event
Halloween is one of the most popular times for local events. This could include festivals, trick-or-treat events, parades, and more. Take a look at what free events are in your area and celebrate with family and friends without breaking your budget.
5. Homemade Treats
Halloween themed treats are beginning to line the aisles of many grocery stores. As tempting as they might be, consider making your own for less. Buying your own ingredients and making homemade treats can help save you money and even become a fun fall activity.
To save even more on Halloween treats, try using a cash back credit card! MSUFCU's Visa Signature® Credit Card, for example, will give you 3% cash back on all groceries purchased.
Apply for MSUFCU's Visa Signature® Credit Card at: msufcu.org/visa
Tags: Tips and Tricks, Budgeting, Savings
---