Fraud Prevention Series: Holiday Shopping Scams
November 8, 2022

As the holiday season nears, scammers look for more ways to exploit your holiday shopping habits. To keep your finances safe, here are some holiday shopping scams to look out for.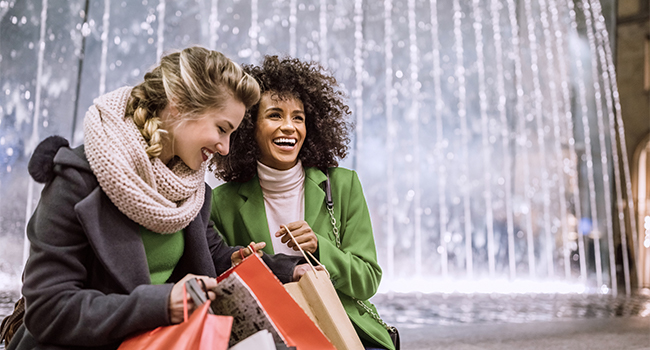 1. Package Delivery Scams
During the holidays, online shopping habits tend to increase. This means many holiday shoppers wait for packages to arrive at their homes. Fraudsters have caught on to this trend, and created delivery scams to exploit those who are awaiting a package.
Delivery scams are most often seen in the form of a text message or an email. These messages can claim there are problems with your delivery or even ask you to confirm receiving a package that never arrived. If you receive an unexpected delivery notification, avoid clicking any links within the message until you've confirmed they're legitimate. Package delivery scam notifications often will look like tracking links, which are easy to fall prey to.
2. Fake Website Scams
A common scam around the holidays are fraudulent or fake websites. Fake websites can be built to look trustworthy and convincing, but will misuse your personal information once you make a purchase.
When online shopping this season, it is best practice to stick to websites you know and trust. If you come across a suspicious website, do your research on whether the site is trustworthy or if it is potentially fraudulent. Click here for more information on how to determine fraudulent websites and shop safely online.
3. Fake Order Scams
Holiday shopping often consists of multiple purchases made by one person and can be hard to keep track of. This makes it easier for scammers to disguise themselves among your orders.
For example, if you get a message about an item you didn't order, you may be experiencing a fake order scam. Fake order scams are meant to catch you off guard, but knowing the signs of fraudulent behavior can help keep your finances safe. If you are suspicious of a fake order scam, contact the posed business through other channels you can find on your own, such as an online chat or customer service phone number.
Reminder: MSU Federal Credit Union will never call you asking for personal or sensitive information. Please notify us if you receive a suspicious call, email, or text message from someone claiming to be from MSUFCU. For more tips to recognize fraud, visit msufcu.org/securitycenter.
Tags: Fraud Prevention Series, Security
---