Fraud Prevention Series: Charitable Giving Scams
December 6, 2022

If you plan on partaking in charitable giving this holiday season, it is important to be cautious when making your donations. Scammers can prey on your generosity by pretending to be fundraising for charity.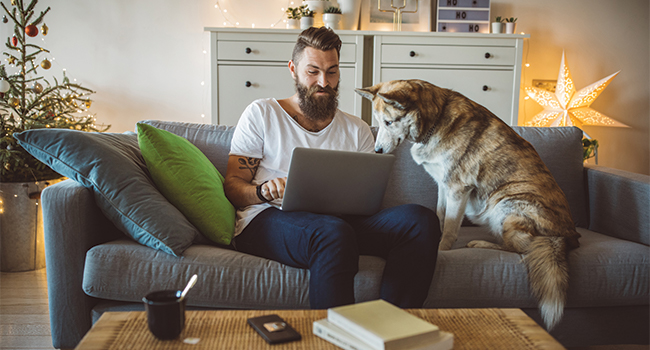 What is a Charitable Giving Scam?
A charitable giving scam is the act of deceiving people who fraudsters believe are willing to make donations to charity – taking donations away from those who need it most. Charitable giving scams will often pick up during the holiday season when people are in the spirit of giving, and is something you should keep an eye out for.
How to Identify a Charitable Giving Scam
Whether it's through an email, social media post, crowdfunding platform or cold call, scammers are looking to take advantage of your generosity. If someone is rushing you to make a donation, it is recommended to pause and verify that the organization is legitimate.
Another red flag is if the charity or organization asks you to donate cash, gift cards, virtual currency, or via a wire transfer. Charitable organizations should be accepting donations by check or credit card, both of which can be reversed if suspicious behavior is recognized.
To confirm that a charity or organization is legitimate, check their website and URL – most legal charity organizations' websites end with .org, not .com. Another sign of a secure website is if a URL begins with https rather than http.
Next Steps
If you receive a request to make a charitable donation that seems suspicious, it is important to take your time in researching the organization and not let anyone rush you into donating. This is not only important because you don't want to lose out on any money, but you also want to keep your personal information and financial accounts safe from scammers.
Be especially cautious if organizations have copycat names or names similar to reputable charities. If you feel like someone is impersonating a reputable charity, it is important to notify the organization immediately. This text or phone call may not be a scam, but it is best practice to take precautions and report these types of messages.
Reminder: MSU Federal Credit Union will never call you asking for personal or sensitive information. Please notify us if you receive a suspicious call, email, or text message from someone claiming to be from MSUFCU. To learn more about signs of fraud, visit msufcu.org/securitycenter.
Tags: Fraud Prevention Series, Security, Money Management
---