How Supporting Holiday Events Can Help You Save Money
December 8, 2022

Nothing says "holiday spirit" more than attending a local, festive holiday event! Supporting your community's events is a great way to stay within budget during the holidays; here's how.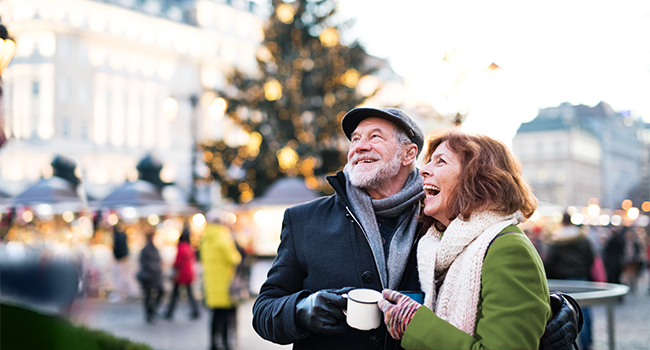 Save Money by Attending Local Events
From traveling to purchasing gifts, holiday expenses can add up quickly. But that doesn't mean you have to sacrifice fun holiday activities to stay within budget! By looking for local events being held in your area, you can enjoy your favorite festivities for less.
You might be surprised by how many holiday events in your area are free or at a discounted price. Events could include light shows, parades, holiday pop-ups and more.
Plus, attending events in your area can be a great way to foster a healthy economy. Often times, holiday event vendors and sponsors are local businesses right in your community!
Finding Local Events
The holiday season is one of the most popular times for communities to hold special events and activities, making it easy for anyone to support a local event.
One easy way to find budget-friendly holiday events is by taking a look at your Chamber of Commerce or community websites. These usually include an events calendar highlighting some of your community's most popular events.
To help you get started, here are a few fun holiday events happening in the Greater Lansing Area:
- Potter Park Zoo: Wonderland of Lights
MSUFCU is a proud sponsor of many events in the Greater Lansing Area! To learn more about upcoming events to attend, visit msufcu.org/events.
Tags: Community, Savings, Seminars and Events
---