Financial New Year's Resolutions for 2023
December 29, 2022

2023 is arriving quickly, making now the time to sit down and plan ahead for the new year! Here are a few financial resolutions and tips to consider as you get started.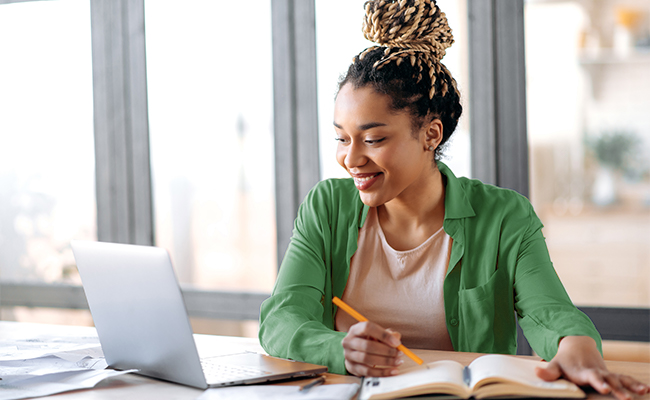 Create Smart Financial Goals
Before you set your financial resolutions for 2023, it's important to create well thought out goals. First, take some time to assess your current financial situation. By taking a close look at your debt, savings, or budget, you can identify which areas may need improvement.
Next, make sure your goals are measurable and attainable. Start by breaking up long-term goals into smaller, more bite-size pieces. Setting measurable and attainable goals will also allow you to keep track of your progress and stay motivated as you see results over time.
After you've assessed your finances and are on the right track for goal-setting, here are a few financial resolutions you may want to try:
1. Schedule Regular Financial Check-Ins
An easy financial resolution to start in 2023 is to set a time to regularly check on your finances. Your check-ins could be a 30-minute period every week or even a daily, five-minute check-in. Completing a regular financial check-in allows you to stay on track toward reaching your goals and get ahead on any issues.
2. Boost Your Retirement or Savings Plan
Anyone can benefit from improving their retirement or savings plans, which also makes for a great financial resolution to focus on. Plus, boosting your retirement or savings accounts can be customizable to your own needs. Some efforts could include diversifying your portfolio, generating a second source of income, or budgeting more of your income to retirement or savings.
3. Expand Your Financial Knowledge
Lastly, another great resolution is expanding your financial knowledge. Financial education can include anything from understanding the basics of credit to taking out loans.
When looking for financial education resources to achieve this resolution, there are many avenues you can choose from. Many options are also flexible around your schedule and needs. Financial webinars, blogs, and podcasts are a few popular options.
How Can MSUFCU Help?
No matter what your Financial New Year's Resolutions may be, MSUFCU is here to help. We strive to assist all of our members with reaching their financial goals. MSUFCU offers financial resources, educating our members, exclusive member discounts, low rates, and more! Learn how MSUFCU can help you achieve your financial New Year's resolutions at msufcu.org.
Tags: Money Management, Budgeting, Savings
---