3 Creative Money Saving Habits
February 23, 2023

Finding new ways to save a little extra each month can be challenging. Thankfully, there are many creative ways to cut costs around the house that will help you grow you savings but won't force you to dramatically change your lifestyle.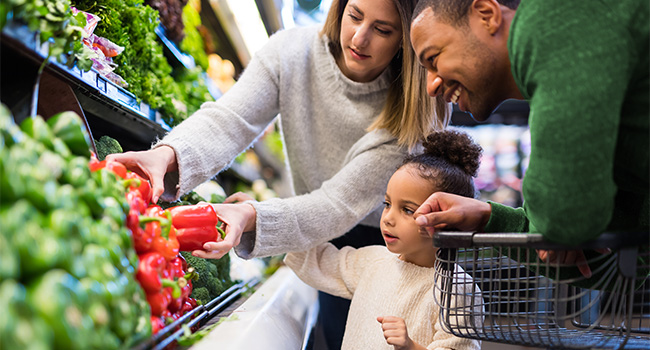 Food and Groceries
You can make your weekly food budget go further by taking different approaches to shopping.
Find out when your preferred grocer or supermarket starts its weekly sales and shop early. That way, you can take advantage of these deals before the products sell out. You'll also save yourself time by shopping on a day when the store is less crowded.
Coupons can save you quite a bit on your grocery bill. The average American household could save $1,465 per year by using coupons when they shop weekly shopping according to a research study conducted by couponfollow.com.
Meal prepping for the week is another creative way to save. Preparing meals ahead of time will help you cut down on ordering takeout or dining out, which can prove costly. And, you can save by buying bulk ingredients for your meals.
Home Essentials
Check office supply, dollar, and warehouse stores for deals. They typically offer lower prices and bulk shopping. Another option is to check out garage sales and thrift shops to find quality used items that meet your needs. You can usually find brand-name clothing at a fraction of the cost. Also, watch for seasonal sales on the items you're looking for and plan your shopping accordingly.
You can sell items you no longer use online and use the money to buy the new things you need. Digital platforms are easy places to sell old appliances, electronics, collectibles, and clothing, so you can turn your clutter into cash.
Fun and Entertainment
Check your community calendar for free events. You'll often find live music, festivals, art fairs, and other events. Cancel cable and streaming service subscriptions you don't use. Check out books and rent movies or TV shows from your local library.
Additionally, MSUFCU offers several different savings accounts with great dividend rates, as well as cash back credit cards to save you money while you're shopping. Our Visa Signature Credit Card gives you cash back on the things you buy the most:
3% cash back on groceries
2% cash back on gas, travel, and universities
1% cash back on all other purchases
We also offer a Platinum Plus Visa Credit Card with 1% cash back on all of your purchases and a low-rate Platinum Visa Credit Card. Visit msufcu.org/visa to learn more.
Tags: Savings, Tips and Tricks, Money Management
---