18 Important Mortgage Terms to Make Homebuying Easier
September 14, 2023

If you're in the market for your first home and have never experienced the process before, familiarizing yourself with all the terminology used in the homebuying process can help make you more comfortable making the big decision to buy.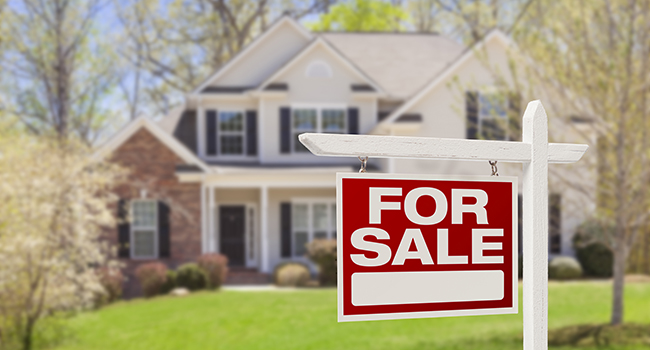 Learn all the important mortgage and homebuying terms to help you make a fully informed decision.
Credit History - A record of your credit activity, including whether you pay your bills on time, how many credit cards you have, how much debt you carry, and more. It is used to determine your credit score.
Credit Score - A three-digit number based on your credit history which lenders typically use to determine the likelihood that you will be able to pay them back.
Closing Costs - The fees associated with closing your mortgage, including the costs for the origination fee, credit report, flood determination, tax and insurance service, verification of employment, home inspection, appraisal, lender's title insurance, settlement fee, and more.
Debt-to-Income (DTI) Ratio - Your monthly bills — housing, food, gas, utilities, and debt — divided by your monthly income. Used to measure a borrower's ability to repay a mortgage.
Down Payment - The amount you pay upfront for your home. Buyers pay a percentage of the home's purchase price right away in cash and then borrow the rest through your mortgage loan. Typically, the larger your down payment, the lower your mortgage interest rate will be.
Equity - The difference between what you still owe on your mortgage and what your home is currently worth.
Escrow - A temporary account set up by your mortgage lender that holds the portion of a borrower's monthly mortgage payment to pay your property taxes and homeowner's insurance.
First-Time Home Buyers (FTHB) Loan Program - Designed to assist buyers with purchasing their first home thanks to program incentives, low down payments, and great interest rates.
Home Appraisal - An unbiased assessment of a home's value that is typically a requirement whenever a mortgage is involved in buying, refinancing, or selling a home.
Home Equity Line of Credit (HELOC) - A revolving line of credit that allows you to borrow as much as you need – up to the amount of available equity you have – over time with a variable interest rate, pay it back, and then have those funds available again in the future, while with a home equity loan, a lump sum is disbursed upfront and paid back in fixed installments over a set period of time.
Home Inspection - A safety and quality assessment, including structural aspects, utilities, and more, to determine the value of the home.
Homeowner's Insurance - Insurance that pays for losses and damage to your home if an accident happens such as a fire or flooding. Lenders generally require proof of homeowner's insurance before approving a mortgage.
Interest Rate - The cost you pay each month/year to borrow the money on your mortgage loan.
Mortgage - A loan agreement between you and a lender that allows you to borrow money to purchase or refinance a home.
Mortgage Insurance - Normally required of you if your down payment is less than 20% of the home value, this insurance protects the lender if you fall behind on your mortgage payments.
Mortgage Term - The length of how long you have to pay off the loan. Most mortgage terms are 15, 20, or 30 years.
Principal, Interest, Taxes, and Insurance (PITI) - The four basic elements of a monthly mortgage payment.
Preapproval - A mortgage pre-approval means your application has received an initial review and approval.
Refinance - When you take out a new loan to pay off and replace your old loan. Common reasons to refinance are to lower the monthly interest rate, lower the mortgage payment, or to borrow additional money.
If you're still feeling uncertain or overwhelmed, MSUFCU offers a First-Time Homebuyer program that provides step-by-step assistance during the homebuying process. This program is set up to help you achieve your dream of owning a home! Along with this program, we offer:
$500 off on closing costs
10-, 15-, 20-, 25-, and 30-year terms
Down payment as low as 3%
Mortgage calculator for your budget
Visit our website or stop by your local MSUFCU branch to learn more about our First-Time Homebuyer program.
Tags: Home Ownership, Tips and Tricks, Borrowing Money
---