Budgeting for New Parents
January 30, 2020

Becoming a parent is one of the most joyful and exciting times of your life, but it can also be financially overwhelming. You must prepare for everything from buying diapers, to paying for doctor visits and daycare, all while trying to achieve your financial goals and sticking to a budget. Here are a few tips to help build a baby budget into your financial plans.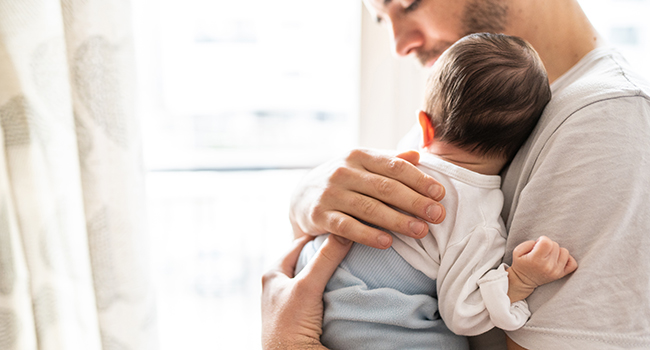 Create an Emergency Fund
Consider all of your financial needs when trying to prioritize your expenses. It's important to have an emergency fund with at least three to six months' worth of expenses. Once you reach this goal, contribute a set amount each month to continue growing your account. Having this fund established will help bring you peace of mind.
Keep Saving for Retirement
Even though you have additional expenses with a new baby, you should continue to contribute to your retirement savings. According to Investopedia, it's a good idea set aside at least 15% of your income or contribute to a 401(k) if your workplace offers one to help set yourself up financially for retirement.
Reduce Debt
Costs for child care will add up quickly. Work to pay down and pay off credit cards, car loans, student loans or any other debts you may have. These debts will prevent you from focusing on your financial priorities. Paying these down quickly will help you get on the right track and give you more money each month to put toward your savings.
Update Your Budget
When your baby arrives, your household income may be affected. One or both parents may take unpaid maternity leave, or one might stop working. Cutting your expenses or practicing living on less will put more money in your pocket for costs that come with a new child. Getting used to a smaller budget can help you save for daycare and other immediate expenses.
Shop Smart
Most expenses for a new born baby won't last forever, but new expenses may arise as your child gets older. To help reduce these costs try these options:
• Buy secondhand and shop Mom2Mom sales
• Shop around for different child care providers
• Look for discounts on items such as diapers, formula, and strollers.
Planning goes a long way, even though unforeseen circumstances may arise and you may not be able to contribute to all of your financial priorities every month. Having a baby is a wonderful gift, but there are costs involved. Creating a plan beforehand will help you reach your financial goals and make the transition a little easier.
Tags: Budgeting, Savings, Money Management
---