Taking an Entrepreneurial Leap? Here's What to Look for in a Business Loan
February 27, 2020

Have a new idea you would like to put into action? You may need some help to get your idea off the ground. Once you create a functional plan, applying for a business loan could be your next step.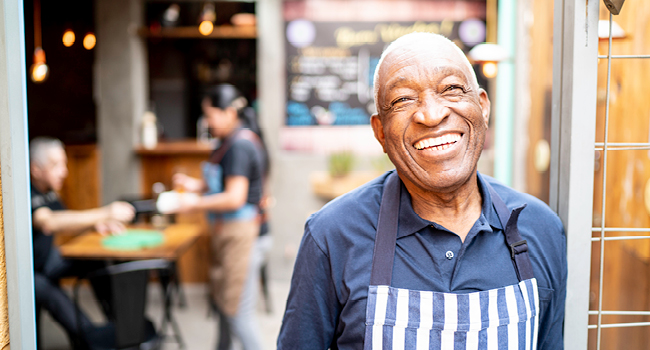 Business Loans to Consider
Basic loan: Often has a low interest rate, and offers a longer term.
Small Business Administration loan: Has attractive rates and terms and is backed by the U.S. Small Business Administration. To be approved, you'll need to meet specific credit requirements and complete a lengthy application process.
Lines of Credit and credit cards: Offer continual access to funds through a revolving line. These can be a way to improve cash flow or cover short-term expenses.
Choosing the Right Loan
Use your operational plan to help you determine how much money you need to borrow in terms of expenses or cash flow. For example, decide whether you plan to buy or lease the space needed to operate your business. Once you have these details, you can begin to look at the types of business loans available. Be sure to understand the loan term, fees, and annual percentage rate for your options.
Who Can Help
Most financial institutions offer products to help members start and grow their businesses, including banks, credit unions, and others. Look for a knowledgeable business services team who will work closely with you to determine the best products for your needs and guide you through the entire loan process.
Many financial institutions also offer special loans for startup businesses with exclusive terms and rates. They may also host seminars about starting and growing a business and have lists of vendors who can share insights into marketing, budgeting, and more.
Tags: Borrowing Money, Money Management, Tips and Tricks
---