How to Prepare for an Interview: Four Ways to Set Yourself Apart
March 5, 2020

You applied for a job and just received word that the company would like you to come in for an interview. Congratulations! Landing an interview is a critical step in getting the position you're after. Before you call mom and start celebrating, realize that you still have to seal the deal with a strong interview. Here are a few things you can do to help prepare for the interview and put your best foot forward.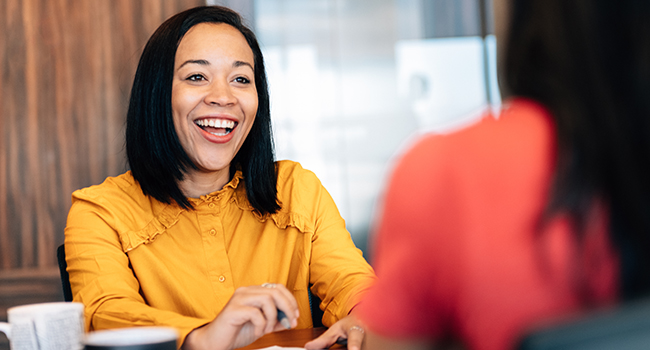 Research the company
Search for the organization's website and learn about what it does, its mission, and target customer. Be sure to highlight your unique strengths that align with the company's goals and reputation. If the company is a small business that relies on loyal customers, mention your customer service experience. If the company is growing rapidly and looking for innovative minds, be sure to demonstrate how creative you are and any leadership experiences you may have.
Use LinkedIn
Do some research on LinkedIn and figure out who might be doing the interviewing for the company, and connect with them on LinkedIn prior to the interview. This will show initiative and gets your name and experience at the top their minds for when they are looking at resumes.
Prepare relevant questions
Toward the end of the interview, there will usually be a time for you to ask questions of the interviewers. This is no time to sit back and say you don't have any. Asking insightful questions shows your interest and unique perspective. In addition, it can help clarify other questions you may have such as dress code, hours, and when they hope to make a decision.
Be yourself
At the end of the day, this is just as much of the company interviewing you as it is you interviewing the company. If you leave the interview feeling like you didn't mesh with the culture, there is no shame in withdrawing yourself from the hiring process. An interview should feel like a back and forth conversation, not a test. Be sure to thank the interviewers for their time and the opportunity, and take a moment to write down how you are a good fit for the position based on your skillset in a thank you note.
Tags: Tips and Tricks, Member Stories
---