Three Reasons Why Internships Are So Important
March 19, 2020

You've probably heard the saying or asked yourself while sitting in a lecture hall, "When am I going to use this in the real world?" While there are many important skills taught in school, not all of them will be carried over into your career after you graduate.
So, what's the best way to prepare for the real world? Consider applying for an internship. Completing an internship is a great way to complement real-world experience with what you've learned in the classroom. Here are a few reasons why.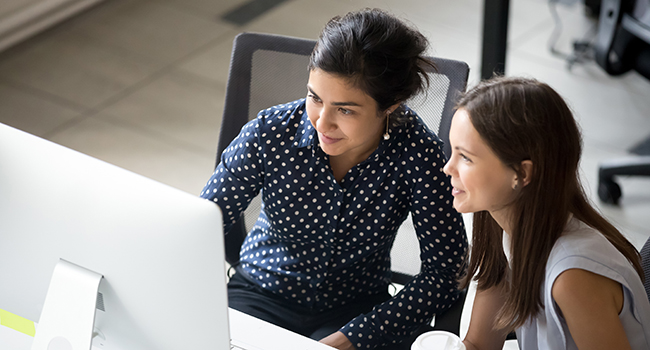 It will set you apart from the crowd once you graduate.
If you have looked at job descriptions recently, you understand that companies are placing a premium on work experience. By showing potential employers that you have a history of professional work, you will make yourself much more competitive in the job market. Strengthening your resume with an internship will go a long way in helping you stand out when applying for a job after graduation.
It will help you learn more about yourself.
By interning for a certain role and certain organization, you are able to learn more about what your ideal workplace looks like and what kind of role suits you best. What are your best skills when working on projects? Do you enjoy flexible hours and more freedom with your schedule? Or do you prefer more of a routine? Would you rather have more autonomy with your role? Would you like having a manager to consistently check in with? By learning your ideal fit for a job now with an internship, it will make searching for jobs in the future much easier.
It will help you build your network.
Another added benefit to interning is that it allows you to make valuable connections. Even if you don't intern at the organization for a long time, you never know what the future might hold. If you can demonstrate your value and build a strong relationship with your manager and co-workers, you may just set yourself up for an opportunity down the line.
Tags: Tips and Tricks
---