Is It Time to Update Your Budget?
July 23, 2020

Having a budget is a great way to monitor what you spend your money on and keep you on track with your financial goals. But every once in a while, it needs a little TLC.
Here are five steps to refreshing your money management system.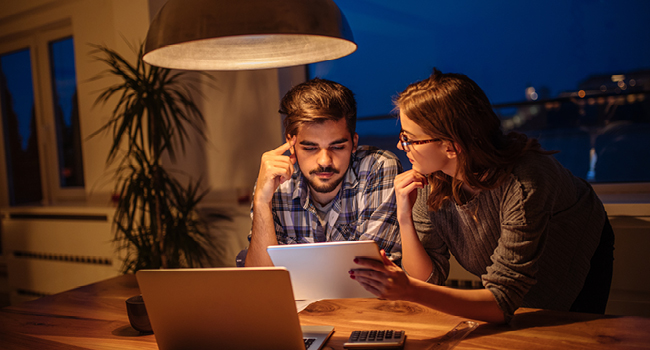 1. Reduce expenses
Start by eliminating unnecessary expenses, such subscriptions you never use or a "free" trial you forgot to cancel. Then review your financial account statements from the last several months to identify recurring costs you can live without, like buying specialty coffee drinks or impulse buying at your favorite store.
2. Update spending limits
Reread your budget categories and see if what you planned to spend is the same as what you're actually spending. For example, if you're spending more on gas or groceries every month, it may be time to make an adjustment.
3. Match spending with values
It's a good idea to add room in your budget for fun money, which will help you stick to your budget. This includes spending money for gifts around the holidays and throughout the year, including annual donations for causes you want to support.
4. Stick to a budgeting method
If you want to keep close tabs on every dollar spent, the zero-based budgeting method — where you allocate every penny of your monthly income toward expenses, savings and debt payments — is a good choice. You can also consider using the 50/30/20 method, which corrals spending into three broad categories — 50% of income to bills and necessities, 30% to fun items, and 20% to savings and debt.
The calendar method helps you stay on top of upcoming expenses and payment due dates by logging information into your calendar. You can also track spending patterns on your calendar, in which you add all total dollar amounts and purchases to your calendar. Challenge yourself to have no-spend days or weeks to help you save money and follow your budget.
5. Organize with the right tools
A budget binder stores all your important documents in one place — like your spending log, your debt tracker, and a calendar of your upcoming bill due dates. If you prefer an app, there are many options available, like Mint and Status.
Keeping your budget up to date as your priorities change is important. The bottom line is to find a budgeting system that works for you, and update it as needed to help get you closer to your financial goals.
Tags: Budgeting, Savings, Tips and Tricks
---