How to Protect Your Emergency Fund
July 30, 2020

With so much uncertainty in the world right now, protecting your emergency fund is important. Here are some strategies to keep this crucial fund strong.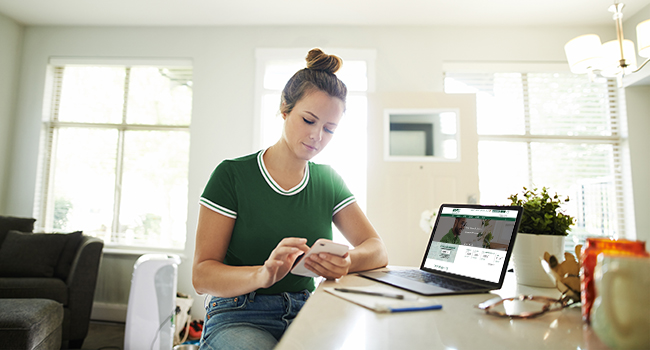 If you are worried about a recession affecting your finances, the first step to take is to start an emergency fund if you don't already have one. It is meant to help cover unplanned expenses or loss of income. You can start by opening a savings account, then setting up automatic transfers from your checking account to that account to begin building the funds.
If your emergency fund is solid, one way to keep it secure is to pay down any debt, such as your credit card balance or auto loan. This helps create some breathing room in your budget.
If you are able, increasing your contributions to your emergency savings is also a good idea. Then, if your income drops, you will be more prepared to keep up with bills and other essential expenses.
To help you establish an emergency fund faster, MSUFCU recently introduced its Savings BuilderSM account. This is different from traditional savings accounts that require you to deposit more to earn the higher rate. For more information, visit msufcu.org/savingsbuilder.
Another way to protect your emergency fund is to identify ways to cut back on unnecessary expenses. Review your monthly spending and plan to eliminate discretionary items, like subscriptions or items you don't need. This will reduce your expenses each month, and you can save those funds.
Along those lines, creating a budget can help you manage your spending. Consider spending no more than 30% of your net income (earnings after taxes) on your wants, 50% on your needs, and 20% on your savings and debt. This monthly budget will help you live within your means and not overspend.
If you are concerned about a loss of income, keeping your skills up to date can help should you experience the need to earn extra money. Here are some ways to keep your skills current:
* Attend free webinars and virtual conferences to polish your existing skills and expand your knowledge base.
* Tap into your company's professional development opportunities to build your skills and look for ways to grow within the company.
Tags: Security, Savings, Budgeting
---