Video Chat Increases Account Access for Members
August 6, 2020

During these times of social distancing, digital technology has made it possible for consumers to continue interacting with each other as well as the organizations they do business with. For example, video chat has allowed financial institutions to help maintain and improve a personal connection with their members. Learn more about how video chat is changing the way consumers are accessing their financial accounts.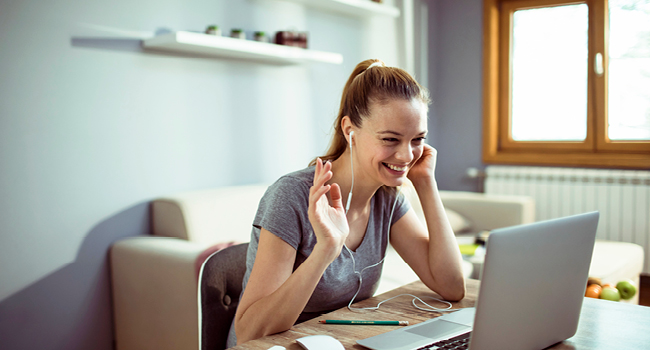 Today, many financial services are offering video chat to help members meet their financial needs face-to-face, without having to visit a branch. This enhancement also allows members who do not live near or are unable to visit a branch to conduct most transactions from the convenience of their homes, offices, or wherever they have an internet connection.
What you can do using video chat
You can use video chat for opening new accounts, general account maintenance and inquiries, updating personal information, ordering checks, obtaining statements and balances, and viewing transaction histories. Members can transfer funds, initiate wire transfers, and conduct a variety of loan services.
Video chat also helps members to connect with financial representatives to order, cancel, block or unblock debit and credit cards. They can use this resource to report possible fraud, and receive assistance with bill payments.
To access video chat, all you need is a computer with a webcam, speaker, and microphone — and a good internet connection.
Video chat is another addition to the digital services financial institutions offer as their members become more digitally savvy and want access to their accounts no matter where they are.
Tags: CU News, Money Management, Tips and Tricks
---