Getting a Jump Start on Holiday Shopping? Consider Using a Rewards Credit Card
November 19, 2020

If you are already doing some early holiday shopping, you may also want to use a credit card that offers rewards. Here's a few things to consider when deciding if using a rewards credit card for holiday purchases may make sense for you.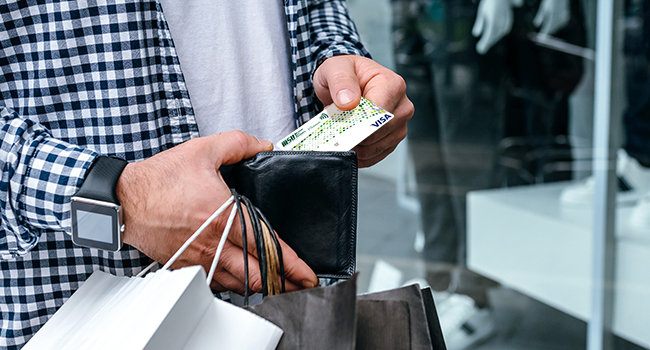 Here are some best practices to follow which will help keep your credit card safe from possible fraud:
Use a credit card instead of a debit card; credit cards offer fraud protection

Do not store your card number or personal information on file with a merchant

Check reviews and search online before shopping with unknown merchants

Do not use links provided in emails to connect to an online merchant; first, search for the website through the web browser
What about earning rewards?
As you purchase holiday items, you can earn cash back with the right rewards credit card. And if you saved money for holiday shopping, you can use those funds to pay the balance off, without accruing any interest. That way, you are not adding to your debt, and YOU also benefit from shopping for others!
Look for cards with low or no annual fees, and the lowest interest rates, especially if you plan to carry a balance.
Keep your credit card safe while shopping
Because many credit card issuers offer fraud protection, cardholders have zero liability if their cards or card numbers are stolen. So, regardless if you are shopping in person or online, your credit card is protected.
In addition, your financial institution or credit card issuer may offer Card Lock for misplaced or lost cards. It works like this: if your card is missing or lost, you can quickly lock via an app to prevent unauthorized transactions. If you find the card, you can simply unlock it.
Other features include Tap to Pay, a faster and more convenient payment option that is contactless and generates a one-time code for each transaction, reducing the chance a fraudster could access the card. MSUFCU cardholders can also access Card Lock on the Credit Union's Mobile app if they misplace or lose cards, reducing the possibility of fraudulent purchases. To learn more, visit www.msufcu.org/securitycenter.
Tags: Credit Cards, Money Management, Savings
---