Need Some Extra Cash? Refinancing Your Auto Loan Could Be a Place to Start
January 21, 2021

If you're looking for ways to reduce your expenses after the holidays, refinancing your auto loan could be a way to drive down your monthly payment and save money. Read on to learn more about the advantages of refinancing your auto loan.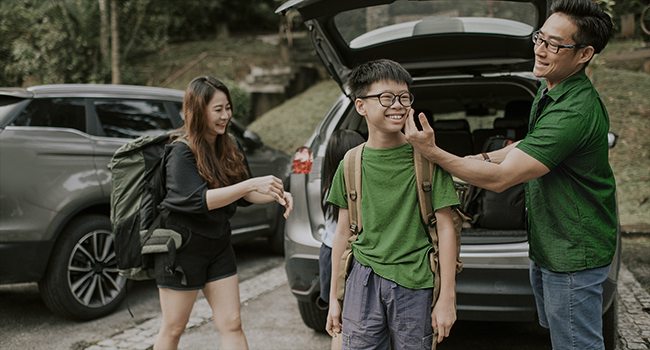 Refinancing your auto loan can:
* Lower your interest rate
* Reduce your monthly payment
As with anything involving money and credit, it is important to understand what refinancing a car loan involves.
Review interest rates and fees
Consider these factors within the context of your long-term financial plans. Start by researching auto loan rates from your current financial institution. Consider getting pre-approved for an auto loan, even if you think you may finance your loan through a dealership. It may help you negotiate better loan terms.
Make sure you also review all fees involved with the loan. Lenders and dealerships should be upfront with each stage of the loan and what fees are included.
If you are refinancing your auto loan, make sure there are no penalties for doing so in your original loan. If there are, make sure the savings you will receive by refinancing the loan are more than any penalty you would pay.
If your credit score has improved since you first took out the auto loan, you may qualify for a lower interest rate, which can lower your monthly payment. To check your credit score, contact your financial institution or search for sites online to check it for free.
Refinance early in loan term
You also can refinance your auto loan even if you recently purchased the vehicle. In fact, it is often a better deal to refinance early in the life of the loan. This is because most of the interest is paid at the beginning of the loan term, so getting a lower interest rate sooner rather than later can save you more money.
After refinancing your auto loan, you can start an emergency fund with the extra savings to help cover unexpected costs, such as car repairs or replacements for home appliances.
MSUFCU offers low auto loan refinancing rates and you can get approved in as few as 10 minutes. Other benefits include:
* No prepayment penalties
* Flexible terms up to 84 months
* ReadyLoan Check — A blank check valid up to your preapproved loan amount
With rates as low as 1.99% until February 28, 2021, now could be the perfect time to refinance the loan on your current vehicle. For more information, visit msufcu.org/autoloans.
Tags: Savings, Borrowing Money, Buying a Car
---