Watching a Financial TikTok Video? Why Doing Your Own Research Matters
May 27, 2021

You can learn a lot from TikTok, such as popular dance moves, the latest cocktail creations, and how to make hot cocoa bombs. You may also see unsubstantiated financial information and advice from unreliable sources.
Just because Financial TikTok (also known as "FinTok") videos happen to go viral, doesn't mean that they are the best (or the only) source of financial information you should rely on to make financial decisions. Here are some guidelines to viewing FinTok videos.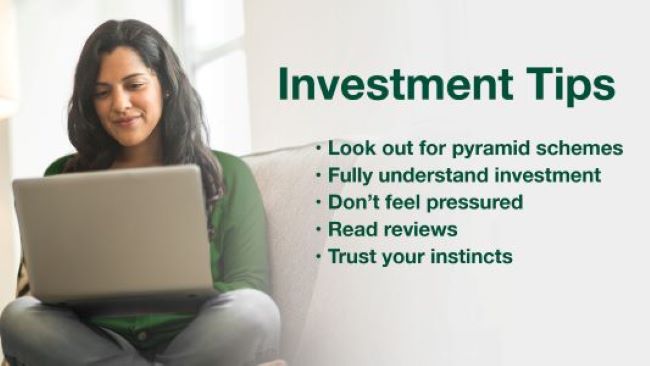 While TikTok offers a lot of financial advice and content, not all of it is beneficial or accurate, and claims are often not verified. At times, the FinToks can even spread financial myths, scams, and misleading information about financial topics.
TikTok's ability to take a user's video and have it seen by millions of people in a matter of hours or days is impressive. But what viewers end up seeing isn't always solid or practical financial advice from trusted sources; it can simply be a reflection of one self-proclaimed expert's experience. It's important for everyone to do their own research, and learn more about the concepts shared in these videos.
Personal finance is personal – it's individual, not one-size-fits–all, so it's a good idea to remember that the best financial advice for your situation likely cannot be fully explained in a quick video. Before making an investment – or any other financial decision – you should have a good understanding of core financial concepts including your financial situation, budgeting, and credit.
The best course of action is to do your own research before making any financial decision, and use financial education resources from reputable sources, including your own financial institution.
Here are five tips to look out for when considering a new investment:
1. A pyramid scheme requires you to recruit new investors to get a return on your investment. They are illegal, according to the Federal Trade Commission.
2. Be cautious if you don't understand how an investment product generates its returns.
3. If you feel pressured to invest quickly, that's a red flag for a possible scam.
4. Check the reviews before investing with any financial service provider.
5. Trust your first instinct; if the opportunity seems too good to be true, it probably is.
The bottom line: The best financial advice is personalized to your situation, and realistically can't be covered in a 60-second video. Speak with your own financial advisor or investment professional to decide what's best for you.
For more information, Vox details the top 10 Finance TikTok videos, including what they're actually selling, and why you might want to think twice about acting on this advice.
Tags: Money Management, Tips and Tricks, Borrowing Money
---