Fraud Prevention Series: Recent Graduate? What's Changed with Your Financial Account
June 8, 2021

When entering college, many students open a free student checking account with a local financial institution, but often lose those benefits upon graduation. This can lead to fees and overdrafts. If your current financial institution charges account fees now that you're out of college, it's time to start shopping for a new checking account. Here is what to look for.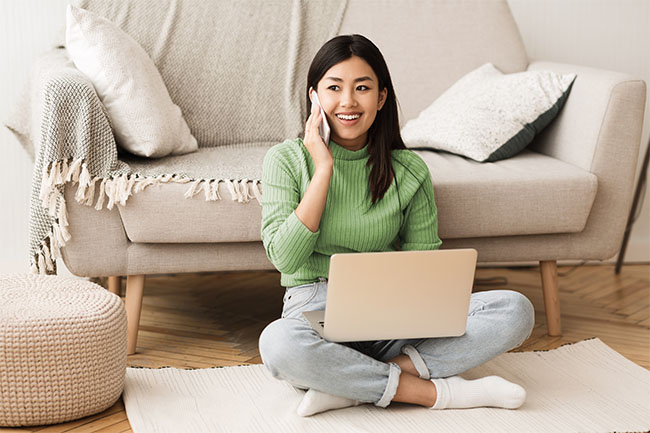 There are several things you should look for to ensure that you get the best value from your account.
1. A $0 monthly fee: Some financial institutions claim they don't charge a monthly fee, but be sure to read the fine print — a minimum monthly balance or other stipulations may be required to avoid the monthly fee. Keep in mind that many "free" accounts may also require you to meet additional criteria to qualify, such as having a debit card, enrolling in eStatements, or maintaining a minimum daily balance.
2. No minimum daily balance: Having an account that does not require a minimum daily balance means you can have a $0 balance at any given time. However, other terms may apply to maintain this account benefit.
3. Free ATM usage: Moving away from your college town means you may not be able to access an in-network ATM near your new home. ATM fees can be as much as $5 per transaction, so accounts providing free ATM usage can save you a lot of money in the long run.
4. Free mobile app: A free mobile app from your financial institution should offer transaction alerts, bill payment, account transfers, direct deposit, and eDeposit among other options. This will allow you to conduct transactions anytime from anywhere.
5. Low interest rates and high dividends: A financial institution with low interest rates on loans and high dividends on savings products can help you make the most of your money. Many also offer financial education to help you make well-informed financial decisions. Look for free access to seminars or webinars on topics pertinent to you, including understanding credit, reducing debt, and planning for retirement.
Once you graduate, it's important to keep in mind ways your account might change so you can make an informed decision about whether to keep your converted account, or find a better, more affordable option. Graduation is a good time to determine if your current financial institution is still the best option for you and your money.
Tags: Fraud Prevention Series, Money Management, Tips and Tricks
---