How to Save During the Holidays
December 16, 2021

This time of year it can be challenging to stick to a budget with the extra spending for the holidays. Here are five strategies to help you stay on track with your 2021 holiday budget.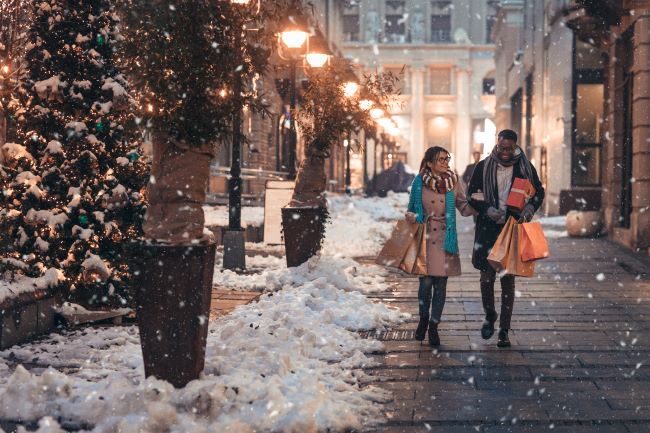 Keep an eye open for holiday specials and deals throughout the season. Plan to shop on "deal" days online or in?-person to get the best prices. Plus, look for digital or print coupons to your favorite retailers.
Many retailers will match a competitor's price when you provide clear proof of a lower cost for the same item. Make sure you're familiar with the time limits as there may be a short window of time during which stores are willing to match competitor pricing.
Making charitable donations in someone's name not only helps you — and the receiver — feel good about supporting a worthwhile cause, but it also can help you save money. You can deduct up to $300 in charitable contributions ($600 for couples) without itemizing on your federal income tax return. Often, when you make a donation, you may receive an item as a thank you, such as a t-shirt, that you could also give as a gift.
Gift wrapping can be expensive, so limit the amount of gift wrapping by reusing gift bags from previous years instead. These can be just as festive, save you money, and help the environment.
Use your rewards credit card
If you set aside funds to cover holiday costs, use your rewards credit card to purchase items, and then pay off the card balance. This way you reap the without adding to your debt. Cash back is the most flexible reward as it allows you to use the funds for whatever you would like.
It's possible to have a great holiday season without breaking your budget by planning a head and making strategic purchasing decisions.
Tags: Savings, Tips and Tricks
---