Four Tips to Consider When Buying A House
March 10, 2022

If you are in the market for a house, being prepared is key. There are several things to do before you even begin your search. Here are four steps to consider when buying a house.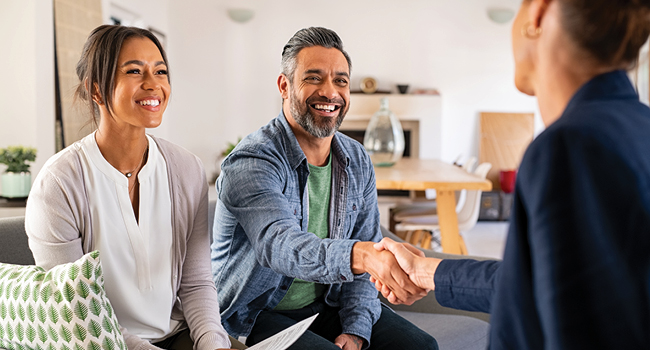 1. Evaluate Your Finances
Begin by taking a look at your financial situation. Most lenders will require you to put a down payment down as part of your mortgage costs, so consider how much you will need for that. On top of your down payment, there are several things to consider when purchasing a home, including mortgage application fees, closing costs, home inspector costs, and insurance rates.
Also, will you need to buy household appliances or pay for renovations? Are you paying movers or renting a moving truck? These are just a few of the costs that you need to take into account when buying a house.
2. Real Estate Agent and Lender
A good real estate agent and lender will help you with all steps of the home buying process and are there to answer all of your questions. Most people don't know everything that is involved when placing offers and purchasing a house. Having a real estate agent's and lender's expertise and experience can help make sure you find the perfect home.
3. Be Flexible
When looking for a new home, keep in mind that houses are not set in stone, even if some of them are made out of brick. You can change paint, lighting, flooring, or even add to the house. If the house meets your other requirements like location and cost, you can make the rest work.
Also, make sure you go through the inspection process to ensure that you don't have any surprise issues after you move in. Check the age of the roof, heating and cooling systems, what kind of pipes you have, and more. A good inspector will make sure everything is up to code and structurally sound. Any issues can be negotiated as part of the purchase agreement.
4. Mortgage Preapproval
The home market is moving very quickly right now, if you have to wait at all, you might miss out on the home you want. A preapproval lets you know how big of a mortgage your lender will offer you before you make your offer so you can get a more accurate idea of your budget. Plus, sellers are more likely to accept your offer with a preapproval letter since they know you're serious about the purchase.
Tags: Money Management, Home Ownership, Tips and Tricks
---