Money Lessons from the Pandemic
March 17, 2022

The pandemic caught many off guard. As the world shut down, uncertainty has been a key theme since. MSUFCU will share what you can learn from this once-in-a-lifetime event.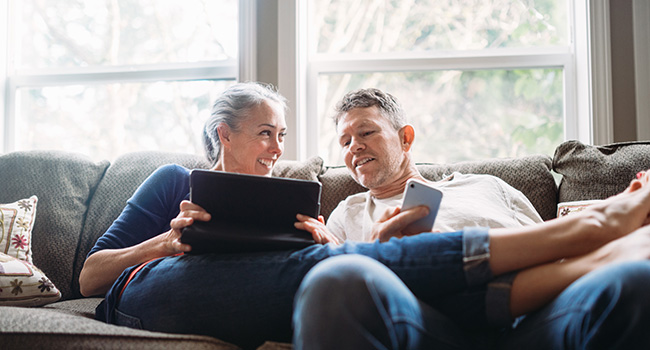 Be Prepared
No one can predict what will happen today, tomorrow, or even ten years into the future. But one thing you can do is try to prepare for anything with an emergency savings account. Having funds saved for an emergency can help you avoid going into debt when the unexpected strikes, from a car repair to a medical bill or even an issue with your home.
Prepare your finances for an emergency with a Savings BuilderSM account, which can help you build your emergency savings fund faster.

Have Fun, Spend Less
The pandemic also taught us that having fun doesn't have to mean spending a lot. Now that the world is reopening, try to keep some of those cheaper activity options in your rotation. Maybe it's having a family game or movie night with the kids instead of going out or learning some new recipes instead of going to a restaurant for dinner. Check out local events to attend as well.
Evaluate Your Finances
With spring just around the corner, take time to spring clean your finances. Start by writing down all of your monthly bills — be sure to include everything that you pay for including subscription services, memberships, small bills, and big bills. Then, evaluate each item and see where you might be able to cut costs. For example, maybe you're paying for a gym membership, but you prefer to walk outside for exercise. Look at your subscription services and think about which ones you actually use and cancel the rest. The Lab at MSUFCU is currently testing a new tool called Financial Insights, which helps you learn how subscriptions, annual payments, and more can impact your financial picture as a whole. Visit msufcu.org/thelab to become a member tester.
Tackling larger bills can be daunting. Start with items like insurance and get quotes from a variety of companies to help you decide if it's time to switch. MSUFCU partners with Select Home and Auto, which can assist you in finding lower insurance premiums by offering access to several insurance companies and exclusive group discounts. Visit selecthomeandauto.com to get started.
Tags: Tips and Tricks, Budgeting, Savings
---