Fraud Prevention Series: Watch Out for Insurance Fraud
May 10, 2022

Insurance fraud doesn't just happen to insurance companies. An individual like yourself can become the target of a scam to take advantage of your personal home and auto insurance policies. The average family in the U.S. pays between $400 and $700 a year in increased insurance premiums due to insurance fraud, according to the FBI.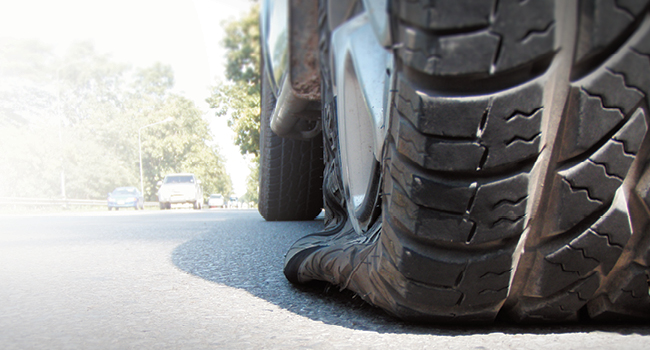 Be on the lookout and protect yourself from insurance fraud. Learn to identify the signs and steer clear of following traps.

Ghost Brokers
Posing as legitimate insurance agents, scammers will offer you cheap and appealing insurance policies that are actually fraudulent. Often referred to as "ghost brokers", these false insurance agents try to get your personal information, take your premium payments, and then cancel your policy to avoid paying out claims. Always be skeptical of individuals or organizations that reach out to you first or advertise on atypical platforms such as social media. Do your research and validate the authenticity of anyone claiming to be an insurance agent before purchasing any policy or disclosing personal financial information.

Exaggerated Claims and Jumping In
If you are involved in a car accident, the other individuals involved might exaggerate their auto repair or personal injury claims for profit. It's important to always call the police to the scene of an accident to file a report documenting the damage and the people involved. If you don't, you could find yourself receiving inflated or completely fabricated insurance claims from an "injured" person who wasn't even in the accident. This is known as "jumping in", and without witness statements or an official police report, it will be your word against theirs if you dispute the fraudulent claim.

Home Repair Scams
Often preying on the victims of natural disasters and storms, fake contractors will reach out, offering cheap home repairs for roofs and exteriors. In reality, these fraudsters will take your deposit and run, cut corners on repairs, or overbill your insurance provider. Do your own research to ensure you're working with a reputable contractor or company. Be wary of an unknown solicitor who knocks on your door.

Bandit Tow Trucks
In the immediate aftermath of a car accident, feeling shocked and disoriented, you're more likely to take a helping hand when it's offered to you. In many cases, help is genuine and appreciated, but beware of "bandit tow trucks" whose drivers search for car accidents or stranded drivers to take advantage of. They will offer their services as a legitimate towing company, then stick you with a huge bill filled with fake charges once you sign a contract for towing. As a best practice, if you or the police did not call for the tow truck, decline the service.

Ransomware Attacks
Fraudsters also attempt to target and steal your personal information through various phishing and scam techniques that can appear very convincing. Often, their message will come as a pressing issue, like a problem with your existing insurance policy. These scammers attempt to get you to offer up your personal information over the phone or click on an email or text link that will then infect your device with malware to steal that information. So, be wary of unexpected or suspicious emails, texts, and phone calls – they probably are scams.

If you want to learn more about these types of cyberfraud, we've detailed the most common internet scams and how to identify them in a recent Fraud Prevention Series blog.
Tags: Security, Money Management, Fraud Prevention Series
---