Celebrate National Small Business Week
May 5, 2022

This year's National Small Business Week is celebrated May 2-6. Check out ways you can celebrate your favorite small businesses.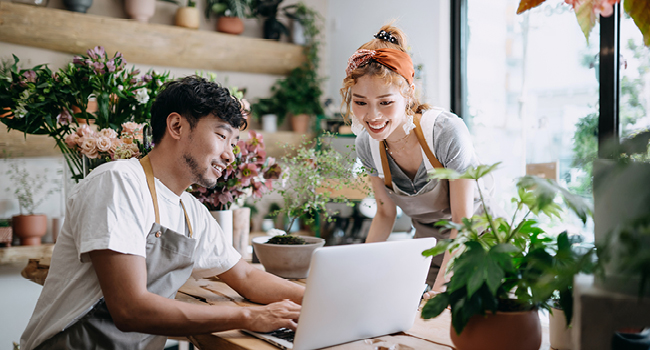 What is Small Business Week?
Each year, National Small Business Week is put on by the U.S. Small Business Administration (SBA), which was created in 1953 as a way to help small business owners and entrepreneurs pursue the American dream. It is the only cabinet-level federal agency fully dedicated to small businesses, and helps provide counseling, capital, and expertise.
National Small Business Week is a celebration of the entrepreneurs who create, maintain, and lift up small businesses around the country. It is also a reminder to support your local small businesses, not just this week, but throughout the year.
How You Can Celebrate
Celebrate National Small Business Week by paying a visit to your local small businesses. Maybe you have a favorite coffee shop you like to stop by on your way to work, or you can pick up dinner from your favorite neighborhood restaurant.
Another way to celebrate is to stop by a small business you haven't tried before, such as stopping by a boutique to pick up a gift or signing up for a yoga class at your locally-owned studio. Check out your nearby chamber of commerce to find a variety of small businesses in the area. There might be businesses you didn't even know were there!
Local Loyalty
MSUFCU has created its Local Loyalty program with you and the community in mind. Local Loyalty is a program where we partner with local businesses to give you discounts when you use your MSUFCU Visa Debit or Credit Card. This program helps bring awareness to local businesses while also saving you money.
Check out msufcu.org/localloyalty to see current offers at a variety of businesses at which you could receive discounts. We're adding new businesses all of the time, so check back frequently.
---