Fun and Cheap Summer Activities for Kids
July 14, 2022

As summer starts to slow down, you might need some fresh ideas on how to occupy kids at home. Here are some fun and cheap activities to bust summer boredom.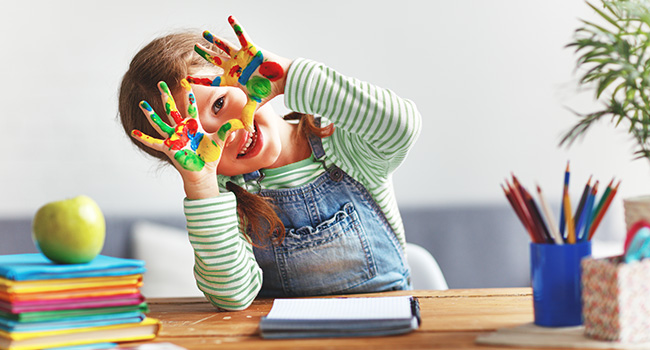 Stick to the outdoors
Make the most of summer weather and stick to outdoor activities while you can. Not only are there endless options, but staying outside could actually save you money!
An outdoor option that will entertain kids for hours is building your own waterpark. This can be done by adding a sprinkler, water balloons, and cheap inflatables to your backyard. Save even more money with DIY water toys like a Slip n' Slide made from a tarp.
You could also turn an everyday nature walk at your local park into a memorable summer activity. Try giving your child a "nature notebook" where they can collect samples, make leaf rubbings, and draw their findings.
Finally, bringing elements of nature to the indoors can also add a fun twist to typical activities. For example, try painting on rocks instead of buying pricey canvases. This will bring a fresh take to a common kids' craft.
Give summer fun a purpose
Need a car wash? Get your kids involved! Just because your kids aren't in school, doesn't mean they can't be productive. By simply putting on their bathing suits, spraying each other with a hose, and playing in soapy bubbles, they can have fun while still getting a chore done.
Learning about something new is another way to give summer fun a purpose. For example, by setting up a lemonade stand, you can teach your child how to handle money and open a door for financial conversations. With all of the fun that goes into running a lemonade stand, they won't even realize they are learning valuable life lessons.
Activities for the whole family
Take advantage of having kids home for the summer and plan activities the whole family will enjoy!
One free activity for people of all ages is Geocaching. Geocaching is an outdoor activity that uses a GPS and series of clues to find hidden containers called "geocaches" or "cashes." This scavenger hunt game has more than 3 million cashes all over the world and is a family activity to remember.
Summer is also a popular time for communities to hold family-friendly concerts, shows, and fairs. A great way to entertain your family is by scouting out these discounted or free events in your area.
MSUFCU is a proud sponsor of many community events. See which activities you and your family might enjoy this summer by checking out msufcu.org/events.
Tags: Budgeting, Tips and Tricks, Community
---