3 Steps to Take Before Buying a Home
July 21, 2022

If you're in the market to buy a home, there are several factors to consider before putting in an offer. These three steps can help you prepare to better navigate the home buying process and experience.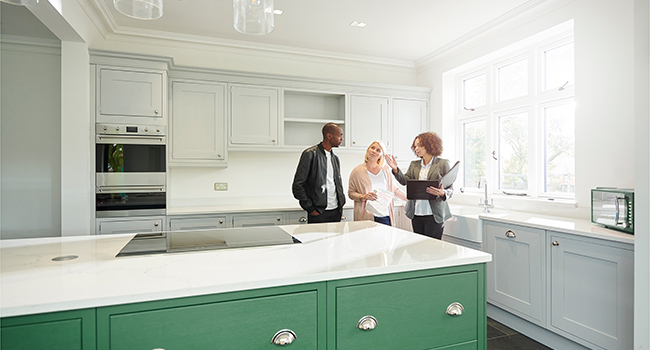 1.

Budget Transitional Costs
Buying a home is one of the largest purchases you'll make, so being financially prepared before you start house hunting is key. When creating a budget, make sure you are including and considering all transitional costs. This can include home inspections, paying movers, or buying essential household items like cleaning supplies. These transitional costs are easy to overlook but can empty your wallet quickly if not accounted for.
The costs associated with your current living arrangements is also important to consider. Whether you are selling a house or ending a lease, make sure to note all additional expenses and have a plan in place.
2.

Save for a Down Payment
Saving for a down payment on a house begins by understanding how much home you can afford. Once you determine that amount, you will be able to understand how much you should be saving for a down payment. Keep in mind the more you can put down up front as a down payment, the less you will be paying in interest on the life of your mortgage loan and you will start out with more equity in your home.
Although it's important to start saving, it is also important to start focusing on paying down your other debits. In fact, lowering your debt to income ratio will make you a more appealing candidate for homeownership.
Lastly, find a mortgage lender that is a good fit for you. Lenders care about their borrowers and want to provide the best advice and service to help you through the home buying process. They can also help get you preapproved for a mortgage. This will make you look like a financially capable buyer to sellers as you search for the perfect home.
MSUFCU offers a variety of home loan products to fit your needs. Whether you are a first-time homebuyer, looking to purchase a vacation home, or relocating, the Credit Union is here to help with mortgages offered in 12 states. Start by applying for a mortgage online in our mortgage center, on the MSUFCU Mobile app, or at a branch.
The home-buying process is exciting. Being prepared with your finances, finding the right lender, and obtaining a preapproval can make your dream of owning a new home come true.
Tags: Home Ownership, Tips and Tricks, Savings
---