Financial Tips When Starting a New Job
September 8, 2022

Are you starting a new job? An important change like this can stir up many emotions — both excitement and nervousness included. MSUFCU is here to help make your transition as smooth as possible with tips for maintaining your finances through beginning a new job.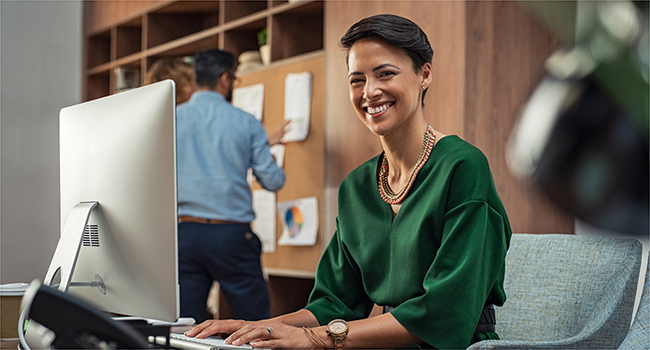 Budget Altering
Starting a new job can come with many new expenses. This could include adding to your wardrobe, finding transportation, and even securing housing. New expenses, as well as your new income mean your budget will probably need some alterations.
Start by tracking your current spending and compare it to your new income. You may need to adjust your spending habits so they fit your budget. Now is also a great time to reevaluate your financial goals and see if you're on track to reach them.
Set Up Direct Deposit
If you haven't already, consider setting up direct deposit with your new employer. Direct deposit can automatically send a portion of your paycheck to your savings and/or checking account.
By having a portion deposited to a savings account, you will automatically be saving money. Therefore, acts like budgeting will become much easier as you no longer have to account for manually setting money aside.
If direct deposit sounds like a viable option for you, MSUFCU is here to help. Visit msufcu.org/accountservices to learn more about setting up this useful feature.
Transportation Costs
Whether you are moving across country or staying close by, a new job usually means switching locations. For that reason, transportation is something to take into consideration when preparing for this change.
For example, if you are using public transportation, don't forget to add bus pass costs into your budget. On the other hand, if you are looking to drive to work each day, you may find yourself in need of a vehicle.
At MSUFCU, there are multiple vehicle loans available to members, all of which offer low rates and flexible terms that match your budget. If a new vehicle aligns with your new job, visit msufcu.org/vehicleloans to learn more about how MSUFCU can help with your vehicle loan needs.
Planning for Retirement
Whether you're starting your very first job or have been in the workforce for years, saving for retirement is always something to think about when starting a new job.
The most common type of retirement plan employers offer their employees is a 401(k). This can be a great start to saving for retirement, but it is also important to do further research on how you can maximize your retirement saving plan.
If you're looking to transfer an existing retirement account or searching for an account that can be used to pay for current or future healthcare expenses, visit msufcu.org/retirement/ to learn about MSUFCU's many options.
Tags: Tips and Tricks, Savings, Retirement
---