Teaching Children Budgeting Basics
September 1, 2022

Just because school is back in session doesn't mean your child's at-home learning has to stop. There are many opportunities for youth to continue learning at home. How to handle and budget money, for example, is a great topic to introduce to children at home.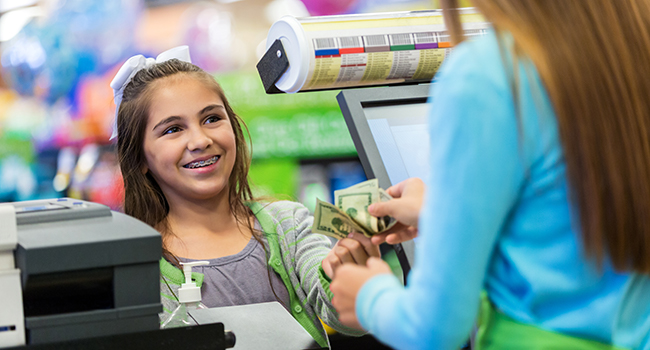 Opportunities to Earn Money
Teaching youth about budgeting begins with earning their own money. There are many opportunities for children of all ages to earn money including chore allowances, hosting a lemonade stand, dog walking, and more.
By earning their own money, children can better understand its value and the importance of spending it wisely. This opens the door for further learning about money management and topics like budgeting.
Goals, Wants, and Needs
A second step that will help children learn about budgeting, is defining and discussing their goals, wants, and needs. Understanding the difference between these terms is key to helping a child realize that not all items they want – like toys – are items they need.
Distinguishing these terms and setting goals will help set a solid ground when it's time to categorize your child's budget and determine each area's level of importance.
How to Spend Money Wisely
Next, it is a good idea to explain how to spend money wisely. This could include the importance of saving — why we can't spend all of our money on "wants" — and what a budget is.
Setting a Budget
It's now time to start setting budgets! This can be done with their personal earnings and goals, or you can offer further budgeting opportunities. For example, when going shopping or running errands, give your child a list of the items needed with the total budget. Challenge them to keep the total amount below the given budget. Before you know it, your child will be actively budgeting and saving with you!
For more ideas on how to give your child an edge with financial education, visit msufcu.org/youth. There, you'll see the many opportunities MSUFCU has created for your child to learn more about financial basics, including setting up their very own account.
Tags: Budgeting, Savings, Money Management
---