Debunking Spooky Financial Myths
October 27, 2022

Ghost stories aren't the only spooky myths being told this time of year. Below we are debunking four common financial myths.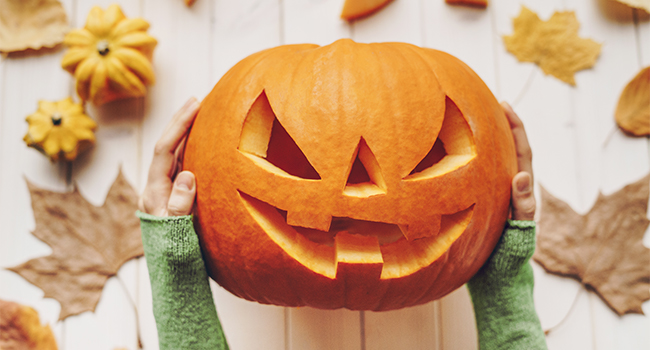 Myth #1: It's Too Early (or Too Late) For Me to Get Started
Whether it be saving, budgeting, or investing, it is never too early — or too late — to get started. However, the sooner you start, the more time your money has to grow. Therefore, if you are thinking about managing a new aspect of your finances, it is a good idea to start sooner rather than later. However, no matter what stage of life you are in, it will always be beneficial for your future to improve your finances.
Myth #2: Sticking to a Budget is Too Difficult
One of the main reasons people don't set a budget is because they think it is too difficult to calculate or stick to. In reality, budgeting is a simple process and might make all the difference in managing your finances. Here are three steps to take when creating a budget:
1. determine your monthly income,
2. identify your priority bills (rent, groceries, etc.), and
3. plan ahead by estimating upcoming expenses.
Once your budget is set, you can evaluate where your money goes and if there are any areas you want or need to cut down on.
Myth #3: I Don't Have Enough Money to Even Try to Save
No matter what stage of your career you're at, whether you have a part-time job after school or are employed full-time, it is always a good idea to save some of your money. Putting money aside gives you the opportunity to save for your future or even prepare for unexpected expenses. Saving however much you're capable of today can make an impact on your future.
Myth #4: The Higher the Price the Better the Product
Sometimes, when people compare prices they believe a high-priced item is a better option than an item that is less expensive. It is often thought of as higher quality, or even containing more value. But this is not always the case.
Generic brands and other lower priced items are usually similar to — if not better than — name brand products. They can essentially be identical products, containing the exact same ingredients or materials. Buying items that are generic or lower in price is a great option if you are looking to save more money without sacrificing high quality goods.
Tags: Savings, Retirement, Budgeting
---