Financial Account Alerts You Should Activate Today
April 15, 2021

Monitoring your financial accounts can help you in many ways, including keeping track of your spending, and alerting you to possible fraud. Here are some eAlerts you should activate to help automatically track your accounts.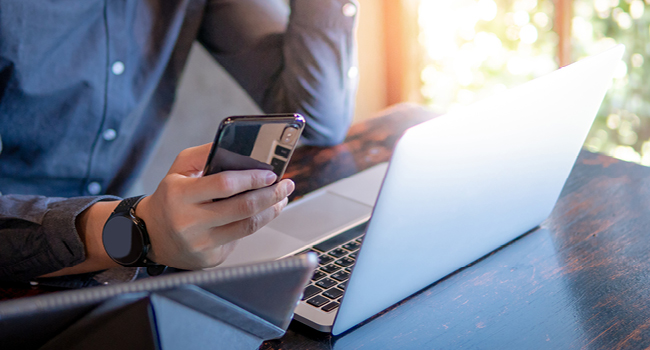 Using your financial institution's mobile app or online account management system to review your accounts periodically helps you to see immediately what's going on. By also activating eAlerts on your accounts, you can be more proactive in your account management by receiving alerts via email or text message.
Only you can determine which alerts you should activate so you are not overwhelmed with too many notifications. Here are several to consider and why.
When you receive this alert, account activity has been detected that may be fraudulent. Many times if purchases are made from outside of where you live, or if a purchase is unusual for your account, your financial instruction may flag and hold it until confirmed by you.
With this alert, you can track exactly when a check clears in your account so you know your exact account balance. This way you won't spend money that isn't available yet.
As one of the most popular alerts, this notification lets you know when your account balance is below a set amount. Knowing when this occurs allows you to keep from overspending, and incurring overdraft fees.
If you have a joint account, setting up alerts for larger purchases can help you be more aware of where your account balance stands, and if you need to transfer funds to avoid overdraft fees. Also, if you don't remember a purchase, you can confirm whether or not it is legitimate, and avoid concern about potential fraud.
This alert notifies you of unusual behavior in your account if you don't normally have larger ATM withdrawals. Once you receive this alert, you can quickly confirm if it's an authorized account holder who made the withdrawal, or report it as fraud.
MSUFCU's mobile app features all of these account alerts and more. Additional alerts can let you know about rate changes for Certificates, mortgages, home equity loans, auto/motorcycle/RV loans, and Visa credit cards. Also, more granular alerts allow members to track the type of purchase being made, such as gas, grocery store, online, or by phone. This information can be useful for budgeting and knowing where money is being spent. For more information, visit msufcu.org/accountaccess.
Tags: Money Management, Security, Tips and Tricks
---