Are Cash Back Credit Cards Worth It?
July 29, 2021

Cash back cards can help simplify your finances, earn you funds for spending, and allow you to take advantage of extra perks that debit cards don't offer.
But cash back credit cards have both benefits and drawbacks. Depending on your spending habits, another type of card may offer better rewards for your situation or save you more money. Here are some pros and cons to cash back credit cards.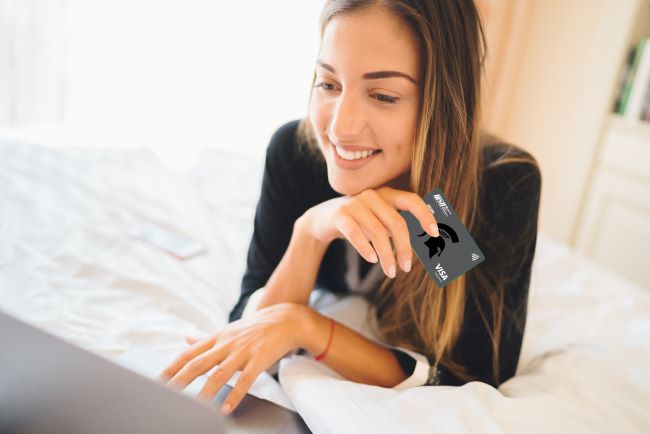 What are the benefits of a cash back credit card?
While cash back credit cards each have their own earning process, they all offer a straightforward, easy-to-use benefit: cash back for each dollar spent. Some offer rewards at a flat rate, such as 1% back on all purchases, while others provide higher cash back percentages on certain categories, such as gas or groceries.
Other benefits cash back credit cards may offer include ways to safeguard your purchases or save you money. Another benefit could include 0% APR (annual percentage rate or interest rate) on purchases or balance transfers for a limited time. This would allow you to pay down a large purchase or existing debt without paying interest — as long as you pay it off within the timeframe of the offer.
What are the drawbacks of a cash back credit card?
Be aware: Cash back cards with 0% APR offers only last for a limited time. The average credit card APR is about 20% as of March 2021, according to information gathered by The Balance, and many cash back credit cards have even higher APRs. Ultimately, your APR will be based on your credit score; the higher your credit score, the more favorable the APR.
Another factor to consider is if you don't plan to pay off your balance in full each month, you might be better off forgoing rewards and finding a card with a lower APR.
Also keep in mind that some cash back credit cards may charge a fee of up to 3% when you make purchases abroad.
Finally, many cash back credit cards allow you to accumulate unlimited rewards, while others set limits on the amount you can receive.
Before applying for a cash back credit card, make sure you have the self-discipline to earn rewards on your current spending without overspending and adding to your debt.
MSUFCU offers several credit cards, including its Visa Signature® Credit Card, which features 3% cash back on groceries; 2% cash back on gas and travel; and 1% cash back on all other purchases as well as no international transaction fees and free ID Navigator protection from NortonLifeLock. For more information, visit msufcu.org/visasignature.
Tags: Credit Cards, Savings, Budgeting
---