Fraud Prevention Series: How to Prevent Credit Card-Not-Present Fraud
August 10, 2021

With more consumers making online purchases, credit card-not-present fraud has become more prevalent. According to the Federal Trade Commission's (FTC) Annual Data Book of 2020, credit card fraud was the most common form of identity theft in four of the last five years in the United States. Here are ways you can prevent credit card fraud from happening to you.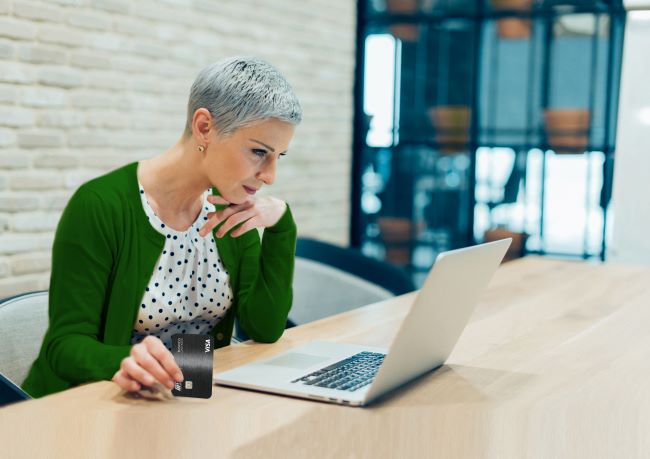 Credit card fraud occurs when someone else uses your card or account information for an unauthorized charge. Last year, more than 450,000 instances of credit card fraud were documented, according to the FTC Data Book of 2020, making it the most frequent type of fraud reported.
Common practices used by fraudsters to obtain your credit card information include:
Phishing, a scam to get consumers to divulge personal information, including credit card numbers. Scammers use emails, phone calls, texts or even the mail to reach potential victims and appear legitimate by using familiar logos and known company names.

Skimming occurs when a fraudster obtains a card number during a transaction where your card is out of your sight, such as paying at a restaurant, or when it is copied by skimmers — small devices placed on or above card readers at gas pumps and ATMs.
To help prevent fraud, never provide your credit card information on social media, over the phone, or via text or email. And, make sure your passwords are strong by including random combinations of letters, numbers and special characters.
Using tap to pay technology, which generates a code each time a payment is made, or smartphone-based payment services, such as Apple Pay or Android Pay, can also prevent fraud.
If you think your credit card information has been compromised, immediately cancel the card, monitor your financial statements for possible fraudulent charges, and check your credit report regularly. Your credit report has information about your credit activity, and you can request one free copy every year from each of the three major credit reporting bureaus through AnnualCreditReport.com. Consider requesting one report every four months to check for anything suspicious, such as new credit card accounts opened in your name that you don't recognize.
MSUFCU offers several credit cards, all with tap to pay technology, that are easy to add to your smartphone payment service. In addition, ID Navigator protection by NortonLifeLock is now available for free on MSUFCU Visa credit cards. For more information, visit msufcu.org/visa.
Tags: Credit Cards, Security, Borrowing Money
---