How to Prepare High School Seniors for Financial Independence
August 12, 2021

If you have a child going off to college soon or in a couple years, being a role model for positive personal financial management is a great way to help him or her be more prepared for financial independence. But there is more you can do. Here are a few lessons to teach your high school student before he or she leaves the nest.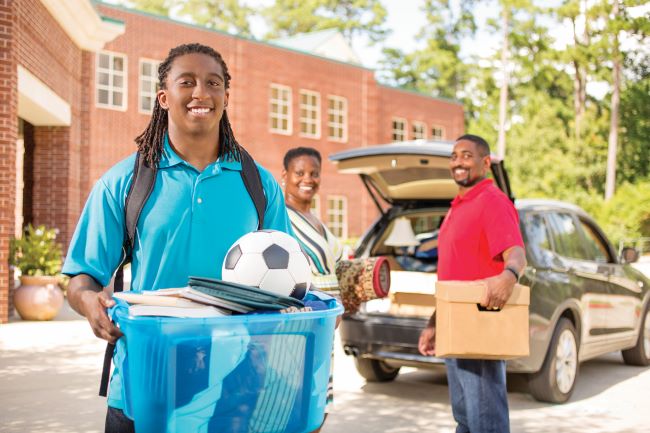 One lesson to share with your high school student is how to create a budget. First, discuss what your student's expenses and income might be once he or she starts college, or even now for practice. If they currently have a job, start by having them pay for their own gas, cell phone, or car insurance. This will help them understand recurring payments and establish consistent, healthy money habits.
You can also walk them through how to read an account statement and how to set up automatic payments through their financial institution.
Another financial lesson to share is making saving a habit, which starts with your student having their own savings account. Once they have opened their account, help them set savings goals, such as buying a prom dress, a new video game, or a pair of shoes.
Many financial institutions offer sub-saver accounts that can be named based on savings goals. Students can also open Certificates to help them earn more on longer term savings goals, such as for a new car or an apartment.
Unplanned expenses can happen anytime, including parking tickets, car repairs, or a need to travel on short notice. With an emergency fund, your student will be more prepared to cover these costs without having to use high-interest rate credit cards.
You can help your student set up a separate savings account for an emergency and add to it regularly. Remind them that these funds should be used only for emergencies, and not for ongoing expenses.
MSUFCU offers many perks for student members, including our Totally Green Checking account that features $0 monthly fee, $0 minimum balance requirement, and free Sparty Visa Debit Card; the lowest interest rate on our Platinum Plus Visa Credit Card featuring 1% cash back on all purchases; free financial education with virtual and in-person events; and discounts at local businesses when members use their MSUFCU debit or credit cards to make purchases through our Local Loyalty Program. For more information, visit msufcu.org/students.
Tags: Money Management, Budgeting, Savings
---