Build Your Rainy-Day Fund
April 28, 2022

Unexpected expenses can be challenging on many levels, but if you are financially prepared by setting aside savings for a rainy day, you can better weather a storm when it rolls in.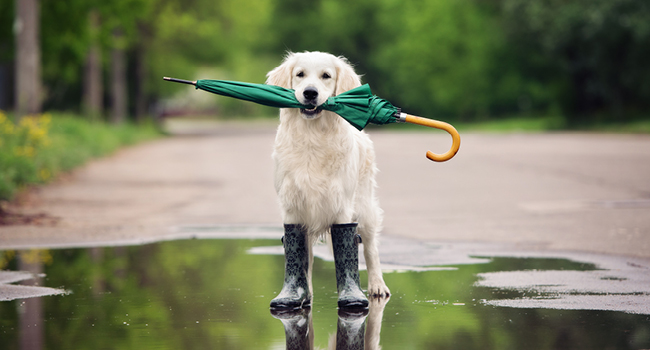 The best way to prepare for unexpected expenses is by establishing an emergency fund, also known as a rainy-day fund. An emergency fund is money set aside as a financial safety net so you can pay expenses you have not budgeted for and cover bills if your income changes due to unplanned events such as unemployment, a medical emergency, unexpected home repairs, emergency veterinarian bills, or surprise vehicle repairs.
How much should you save?
According to bankrate.com, only 39% of U.S. consumers can cover an unexpected $1,000 expense. A good rule is to have an emergency fund that can cover three to six months of expenses. To determine how much you need, calculate your living expenses including mortgage or rent, utilities, groceries, and vehicle costs. Then, start with an attainable goal and build from there until you can cover your living expenses for at least three months.
For example, to save $1,000, start by transferring $167 from your checking account to your savings account each month — or $42 each week — to reach your goal within six months. If that is a bit too much, transfer $84 a month — or $21 each week — to your emergency fund to reach $1,000 within a year.
To help you save consistently, set up automatic transfers that occur every payday so the money transfers into your savings account before you have a chance to spend it. This will help make saving a regular habit.
Other ways to save
Another way to build your rainy-day fund is to take advantage of low interest rates, especially if you have a good credit score. You could potentially save hundreds or thousands of dollars over the term of your auto or home loan by refinancing. Contact your financial institution to discuss how refinancing could save you money.
Additionally, MSUFCU has introduced its Savings Builder℠ account which is designed to help you save for life's unexpected events faster. Unlike traditional savings accounts, Savings Builder pays you more on your initial deposits, helping you build your savings faster so you'll have it when you need it most. We also offer low interest rates when refinancing your loans as well as Certificates to earn you higher, fixed dividends on your savings. All three options are great ways to kickstart your emergency fund and make sure you're prepared for a rainy day!
Tags: Savings, Money Management, Budgeting
---