Become a Member Tester for The Lab at MSUFCU
March 3, 2022

The Lab at MSUFCU was established in 2020 as a center for innovation, bringing agility, collaboration, and innovation together to turn ideas into advanced financial technologies.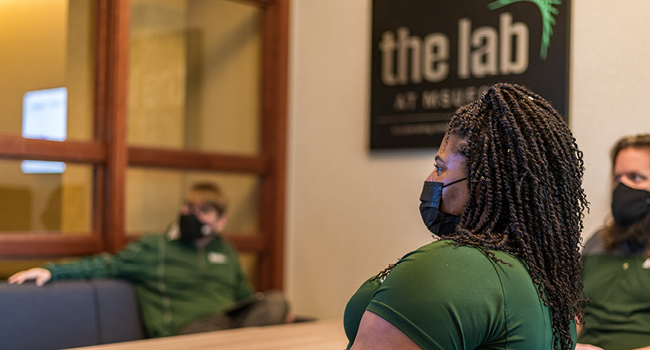 Comprised of employees from a variety of backgrounds and departments, The Lab works to develop pilot programs from ideation into cutting-edge technology as new products and services for both members and employees.
Projects from The Lab now available to you:
MSUFCU CVVKey™

allows members to securely enroll their Visa Credit Cards to receive unique CVV2 codes to use while shopping online or over the phone.
MSUFCU's Fin-Life

is financial planning for the next generation. You'll be coached through 10 themes of financial wellness from creating and maintaining a budget to planning for the future. There are no complicated investing terms, monthly fees, or in-person meetings needed — just you and your phone for 3 minutes each week.
Spave

is the only all-in-one app that integrates budgeting, saving, investment, and giving into one seamless experience.
MSUFCU CVVKey, Fin-Life, and Spave can be downloaded from the App Store or Google Play.
As a member, you can have a say in The Lab's pilot programs. Become a member tester, and you'll get an inside look at the technologies we're developing and have your voice heard by providing feedback.
Pilot Programs from The Lab currently in the testing phase:
To learn more about pilot programs currently in the testing phase and sign up to become a member tester, visit msufcu.org/thelab.
Tags: Member Stories, Community
---